Energy & Chemicals Business

We trade an extensive lineup of products from upstream energy sources, midstream energy and chemical products, to downstream high-end materials and consumer goods. Besides our focus on traditional international trade based on ITOCHU's global network, we are also actively expanding our investment in various fields and expanding domestic trade in recent years.
Energy
We mainly deals in crude oil, petroleum products and liquefied natural gas as primary energy fuel and raw materials for combustion and chemicals. We are committed to addressing the fuel shift from coal to natural gas and the growth in demand for chemical raw materials under environmental policies.
Organic chemicals
We Mainly engaged in aromatic (xylene, benzene, toluene), synthetic fiber raw materials (PTA, CPL, MEG), and comprehensive chain business of PET, phenol series.
Functional chemicals
Our business covers all high value-added midstream to downstream chemicals which are widely used in manufacturing, construction, automobile, food, pharmaceuticals and etc.
Inorganic chemicals
Our business range is from the "S" chain products, such as Sulphur, Sulphuric Acid, Ammonium Sulphate, AHF and etc, to Fertilizer as raw material/product and Lithium Ion Battery and the materials for LIB, has a variety of goods.
Plastics materials and products

From general plastics to engineering plastics, our operation covers all kinds of plastic materials and products, such as automotive, home appliances, office automation related fields.
Electronic materials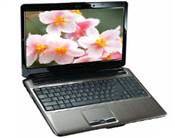 Our business includes importation /exportation and domestic procurement of materials and spare parts of flat-panel display, semiconductor, rechargeable battery, LED etc. We also provide necessary materials for China's IT industry.
Healthcare Products

We distribute diapers, plastic wraps, toothpastes, hair care products, skin care products, cosmetics, healthy foods, pharmaceuticals, medical groceries to domestic retailers and e-commerce companies. We also provide novel products for growing China consumer market such as food packing materials.
Major investment projects
| Company Name | Started | Main Business | Homepage |
| --- | --- | --- | --- |
| Shanghai Dynachem Internaltional Tranding Co., Ltd | 2009 | Distribution and sales of general plastics and related chemicals. | www.dynachem.cc |
| Remeje Pharmaceuticals (China) Co.,Ltd | 2005 | Distribution of pharmaceuticals. | N/A |
| Shanghai Riken Technos Corporation | 2001 | Supply PVC compounds for wire & cable, manufacturing and automobiles. | www.shanghairiken.com.cn |
| Shanghai Achemical Co., Ltd | 2000 | Polyurethane materials, materials for coating , adhesive ,additives and other functional chemicals. | www.achemc.com.cn |
| Beijing Itochu-Huatang Comprehensive Processing Co., Ltd | 1997 | Distribution ,import & export agent and warehousing/logistics service for Health products. | www.mybic.com.cn |