Metals & Minerals

ITOCHU has been involved in iron ore joint ventures in the Pilbara region of Western Australia with BHP through ITOCHU Minerals & Energy of Australia Pty Ltd (IMEA), a major resource company, since 1967. The annual production capacity of these ventures are approximately 280 million tons, and in April 2019, IMEA celebrated 50th anniversary of the 1st shipment of iron ore from the Mt. Newman Project. The project has faced many challenges over the last 50 years, but, we have overcome each one of these challenges and developed the Newman Project into one of the most successful mines around the world.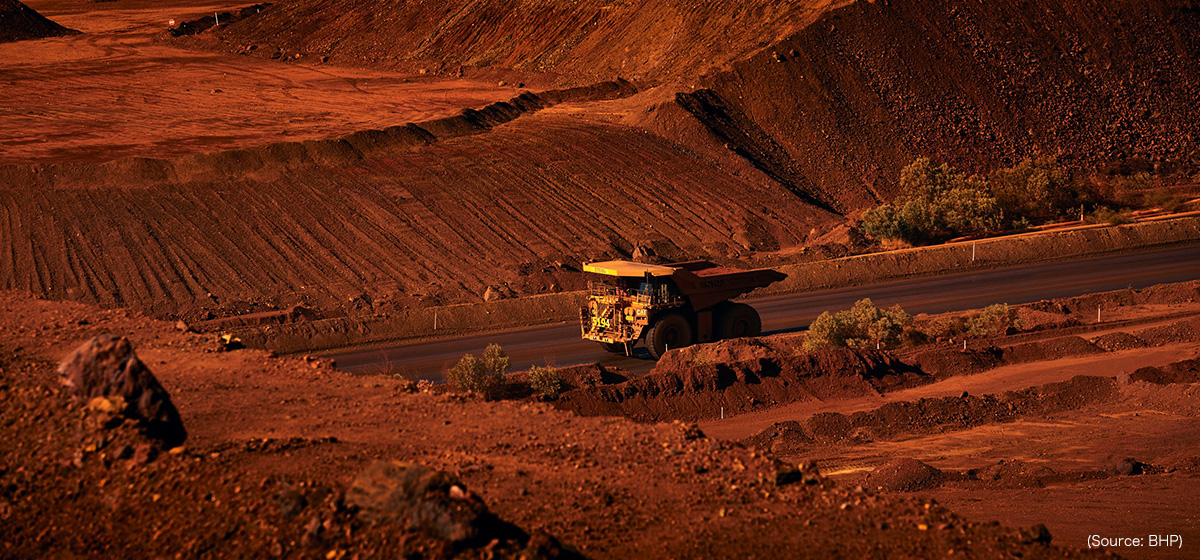 1. Mt. Newman Joint Venture

The Mt. Newman Joint Venture's (BHP 85%, Mitsui-ITOCHU Iron (MII) 10%, IMEA 5%) operations are centered on the large Mt Whaleback and adjacent satellite ore bodies. Mt. Whaleback is our primary iron ore body, with the hematite ore striking east-west for about 5.5km, having a pit width of about 2km. Development of Mt Whaleback began in 1967 and the first ore was shipped in 1969.
2. Yandi Joint Venture
The Yandi Joint Venture (BHP 85%, IMEA 8%, and Mitsui 7%) operation is located about 100 km north-west of Newman. Yandi mine was established in 1992, and started the construction of rail Spur to the existing Newman-Port Hedland rail line and ore handling facilities with a capacity of 10 million tonnes per annum (Mtpa). The first shipment from this mine was made in 1992.
3. Mt. Goldsworthy Joint Venture
The Goldsworthy Joint Venture (BHP 85%, IMEA 8%, and Mitsui 7%) operation is located at Mining Area C (MAC), about 100 km north-west of Newman. Area C was officially opened in October 2003, and now it is the main mine of this joint venture.
4. BHP Iron Ore (Jimblebar) PTY.LTD
IMEA has participated in and became a shareholder of BHPIOJ in 2013 (BHP 85%, IMEA 8% (Through our 100% subsidiary IIOA), and Mitsui 7%). Jimblebar contains brand new ore handling and loading facilities as well as a specially built rail spur. Jimblebar is located 50km from Newman and the first ore was produced in July 2013.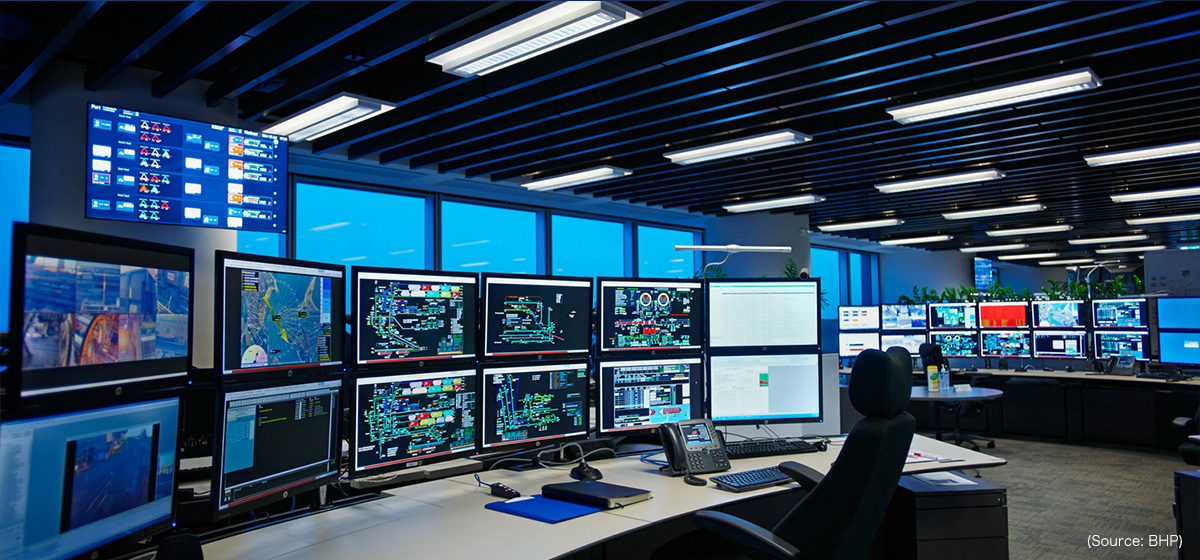 South Flank Project
In June 2018, IMEA has approved capital expenditure to develop the South Flank project of its Western Australia Iron Ore Operations as a joint venture with BHP. The South Flank project area is located to the south of the existing MAC, and the project will replace production from the 80Mtpa Yandi mine. Production from South Flank mine is expected to continue for more than 25 years. The South Flank project creates significant job opportunities in the local community and continues to develop sustainably with careful consideration for the environment, health, and labour safety, and harmony with people in local communities.