Kaohsiung office

Operating stratgies and directions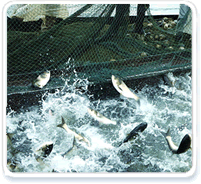 The following are the three major export categories handled by the Kaohisung food ingredient division:
1.Frozen tuna, eg. yellow-fin tuna and skipjack, as the raw material for canned food.
2.Super frozen tuna, e.g. big-eye tuna and yellow-fin tuna to be exported to Japan and consumed as sashimi.
3.Frozen mixed vegetables from China and Thailand and fresh tenuous eutrema from Taiwan for export to Japan
In order to expand sales, other than solidifying the existing relationship with boat owners and frozen vegetable suppliers, the office shall also consider financial support to those cooperating partners, so as to make good use of the financial support function a comprehensive corporation can provide.
In addition to above mentioned three major export product lines, it is planned to strengthen imports of frozen fishery and food products for Taiwan's local sale, In so doing., export and import businesses can then be well leveraged.
Business coverage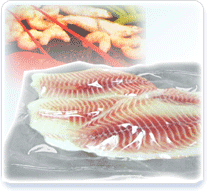 Fishery products:
1.Export of frozen tuna as the raw material for canned food (to Indonesia, Japan, Philippines, Thailand, Europe, Middle East, and central and southern America)
2.Export of super frozen tuna to Japan to be consumed as sashimi
Agricultural products:
1.Export of China's frozen mixed vegetables (to Japan)
2.Export of Thailand's frozen vegetables (to Japan)
3.Export of Taiwan's fresh tenuous eutrema (to Japan)
Food machinery: mport agency of US-based URSCHEL food processing machinery

Contact us
TEL : 886-7-557-0281
FAX : 886-7-556-7010